V-Day Date Night?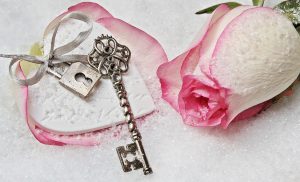 So it's time again to plan your Valentines day date night! There's always the overpriced restaurant that's going to serve a set menu.
 You could take in a movie at a crowded theater. Or you could bond in a unique way by doing an escape room together.
But what about other players?
Let's address the one big concern that people have about doing an
escape room as a couple, "Won't we have to play with other people?" Yes you might. But look at it this way, at a restaurant you may have a server that interrupts too often, or a loud drunk couple next to you. At the theater you may have a person sitting next to you that does not know the meaning of personal space.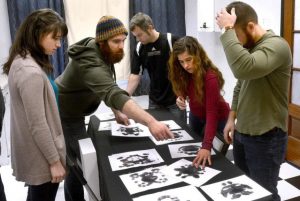 If you are going to be stuck with people, why not interact with them! Show off your date's cleverness to strangers. Better yet, invite some couples you know. You can always do dinner and drinks afterwards, but now you'll have had a great experience you can talk about.
What's so great about it anyway?
What are some of the best parts of doing an escape room as a couple?
You get to work together towards a shared goal.
You'll get to see that cute brow furrow your date makes while they are thinking.
You'll get to be proud of each other as you solve difficult tasks.
You may get to show off your mad puzzle making skill to your date or to other people.
You may surprise your date, or yourself, when you solve that puzzle that you didn't think you could.
You'll create unique memories to laugh about later.
What else could we do before or after that night?
First off, we have a special deal for Valentine's day. We've partnered with Ellyn's Tap and Grill to give you an entry for two plus a $20 gift card to Ellyn's for $60 (a $78 value).  You can purchase it here.
You can also check out our other blog post for our favorite local places to eat.
If you aren't hungry…
There is also Bottle and Bottega where you can create a painting together.
Marche is an excellent place to taste some gourmet cheese, meats, and wine.
Have another idea? Leave us a comment to let everyone know!