Our Games
Players:4-8 $29/person public game $34/person private game
Difficulty: 4/10 (Medium/Easy)
The Game Master has kidnapped the mayor! You'll have to use your wits to solve his board game and video game puzzles and traps. The Game Master plays by his own rules, so you won't need to know anything about the games to solve them. You only have an hour to do it though! Will it be game over for the mayor, or can your team save him in time?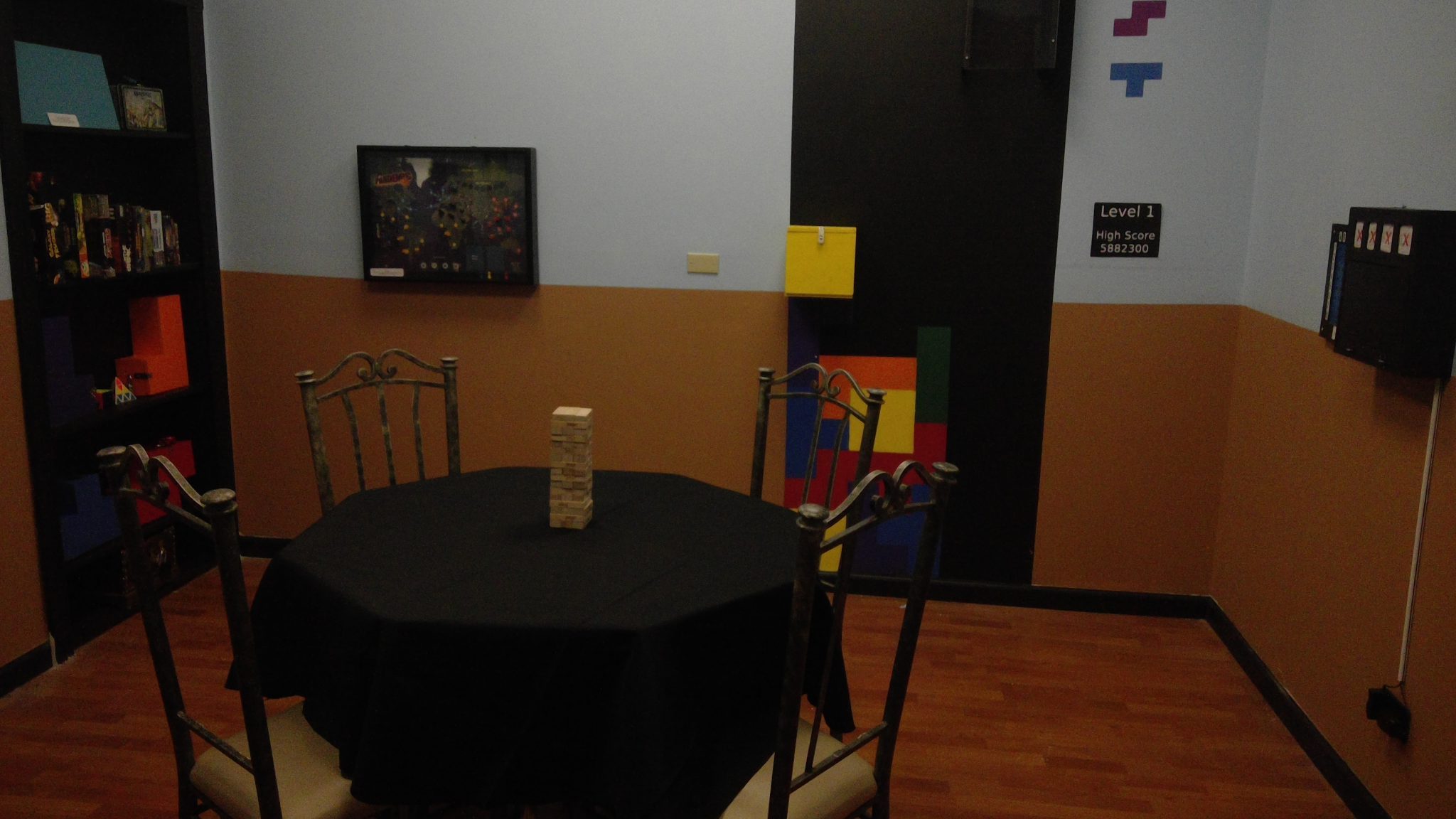 Players: 2-6 $29/person public game $34/person private game
Difficulty: 6/10 (Medium/Hard)
You and your friends have been invited to participate in a psychological study. When you arrive you find out the address is an abandoned mental hospital. Everything seems OK though, and the study goes as you would expect. But things start to take a turn, and soon you and your friends have to race against the clock to save yourselves and your host from and evil entity.