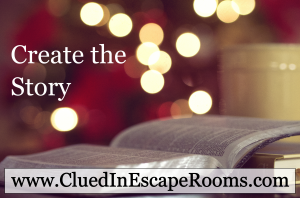 A Community Built Escape Room?
We are trying an experiment. Let's have the community; the players, the fans, students, etc., submit ideas for our next escape room. The rules are simple. You would post an idea you have, it could be just a theme, or a full story. The public would then vote on their favorites. The one that has the most votes across all of social media and the internet would win! The winner will get a pass for a full group to come to one of our escape rooms ($232 value) plus their idea will become our next escape room!
Ideas can be as simple as "A zombie escape room in a high school," or a more complex story, "Your group is a team of young adults who travel the country solving mysteries with their dog. They stumble across an abandoned theme park where people have gone missing. Can you follow the clues and unmask the villain?"
Guidelines for submitted ideas:
1) Be as general or specific as you would like.
2) Original ideas only. Any ideas copied identically from another escape room will not be eligible.
3) No trademarked or Intellectual Properties. It can be very costly to get the rights to an IP, for example Harry Potter or Star Wars. That doesn't mean you can't have a room about student wizards, or a space themed story. We just can't use specific characters or settings.
4) Post on our
facebook
page,
twitter
,
instagram
, or the comments on this post. Votes and comments on repeated posts will be added to the total for the winner.
Post in multiple areas. Tell your friends and family to vote for your submission. You may need to have them become a fan or follower of our pages to vote for you.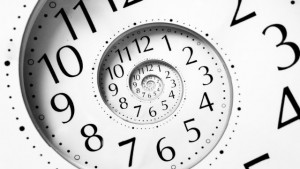 What's next?
The next step in our experiment will involve people submitting applications to be part of building  the winning idea. We'll need people with all kinds of talents.
We'll need…..
Artists: Sculpting of props. For design and build of scenery. Design and build of visual elements.
Carpenters/woodworkers/contractors: Props, set design, scenery
Hackers/Makers: Puzzle design and build, prop design and build
Engineers: Mechanical puzzle design and build, prop design and build
Writers/Story tellers: Puzzle design, Story development, Hint and clue writing
Audio/Video: Create a more immersive game we'll need a sound track and sound effects. Depending on the theme audio hints could be created
Every day people: You don't need to specialize in anything to be a valuable part of the creation. Tell us how you can contribute!
Depending on the winning story: Actors (who would become paid employees)
What kind of things are we looking for?
Props– could include anything used in a puzzle or to enhance the immersion of the experience. A hacker may have a great way to include sensors into a puzzle, but won't have a good way to make it look good. An artist can take that idea and build on it, making the tech look great.
Puzzle creation– Puzzles can be presented in a variety of ways. There can be paper puzzles, Mechanical puzzles, or electronic puzzles. Puzzles can be designed to open a lock, for example a 4 digit lock. They can trigger another event, for example opening a box, a door, or revealing the next puzzle. A combination of all these elements would be best to provide a varied experience.
Set design– Solving a puzzle may trigger something in the room to change. A box could open, a door could unlock, a new puzzle could rise up. We'll need all sorts of people to find creative ways to make these things happen, other people to build the mechanisms, and others to make them look really great. We'll also need people to create the scenery, to create an immersive experience for the players.
Story and hints– Clever puzzles and props are great, but they are amazing when a good story is woven into it. The overall story drives the puzzles to create an immersive experience. Hints could be written in a clever way, in a certain style, with a certain voice. This part will also need people who can string together the various elements into a fun an cohesive game. Depending on the theme, videos could be recorded to present puzzles and further the experience. Actors can be used for these elements, or even during the games.
Giving back to the community.
The last stage of our plan involves finding local charities and non-profits. Each month we will donate 10% of the profits of the game the community built to a local charity or non-profit, with a new one each month.
We really look forward to all the unique talents and ideas that our players, our neighbors, students, and the community can bring!