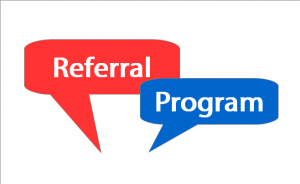 We are introducing a brand new referral program for our customers! Earn credit towards your next escape adventure at CluedIn Escape Rooms by referring people to us. Read more about it below, or sign up HERE.
We want to reward our fans for spreading the word about CluedIn Escape Rooms in Glen Ellyn and Plainfield. Fill out a simple form with your name and email, and we'll send you a special discount code. Share it with your friends, family, social media, however you'd like. Your friends will get $5 off per person, and you will get $5 per group that uses the code! The more you share the more you earn. The credit will never expire, and can be used for any of our games, or given as a gift*. You can follow this link to the form and we'll contact you shortly with your unique code to share.
*Credit will be issued as a gift card for CluedIn Escape Rooms. Credit will be applied to the gift card at the end of each month based on how many groups use the code. A group is any number of people per booking time and day. Gift card code can be transferred.