This summer we will be open on Mondays from 12pm to 11pm. We will also be opening early other days during the week starting at 12pm. These special hours are good until September 30th. Any questions or looking for a different special time? Call us! We are always willing to accommodate your needs. 331-481-9535
We currently have two giveaways going on!
Play our Game Master game, and get entered to win a $50 TPK gift card. TPK is a local game store with some great hobby, family, card, and RPG games. They also have a collection of escape room in a box games, so you can bring an escape room experience home yourself.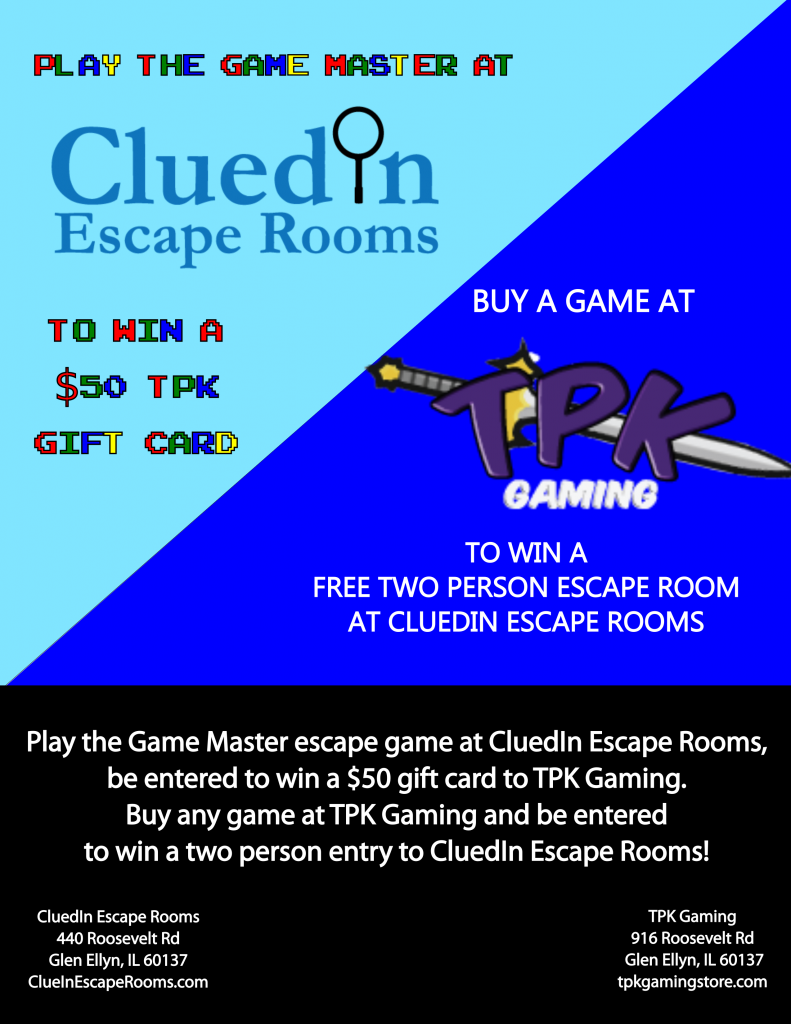 Play our Double Agent game and be entered to win a set of 4 laser tag guns. Once you play our game, you'll understand why we're giving these away…..